Breslin Bound: 2021-22 Girls Report Week 1
Winter has moved in across Michigan, and this time we're on time with the start of girls basketball season.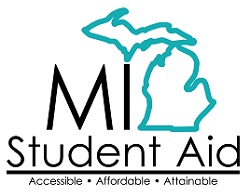 Last season's delayed start isn't too distant of a memory yet, but a number of teams tipping off last week are putting disappointing finishes behind them, and we've features some of those below.
Every Monday with "Breslin Bound" we'll take glances at five scores that especially jumped out from the previous week, provide snapshots of two teams in each division to watch as the winter progresses, and then give a glimpse of five intriguing matchups on the schedule during the week to come.
"Breslin Bound" is powered by MI Student Aid and based on results and schedules posted for each school at MHSAA.com. Send corrections or missing scores to Geoff@mhsaa.com.
Week in Review
The countdown of last week's five most intriguing results: 
1. Plymouth Christian Academy 65, Detroit Country Day 49 The Eagles wasted no time making a statement with this win over a returning Division 2 semifinalist; Country Day had won last season's matchup 57-43.  
2. Parma Western 43, Grass Lake 30 The Panthers put an exclamation mark on a 2-0 opening week with this win over the reigning Division 3 champion. 
3.Essexville Garber 50, Saginaw Nouvel 49 The Dukes began rebounding from last season's 4-11 finish immediately last week, edging a Nouvel team that went 17-2 last winter and came within a bucket of the Division 4 Semifinals. 
4. Bloomfield Hills Marian 54, Clarkston 48 This rematch of a Regional Final again went Marian's way, but a little closer than the 63-50 Mustangs win in March. 
5. Saginaw Arthur Hill 43, Flint Hamady 29 The Lumberjacks won one game last season, and lost to Division 3 perennial power Hamady by 16 in an early-March matchup.
Watch List
With an eye toward March, here are two teams in each division making sparks:
Division 1
Grandville (3-0) After just a week, the Bulldogs are one win from equaling their win totals of each of the last three seasons – which all finished with four victories. Grandville opened with a 49-33 win over Middleville Thornapple Kellogg, then defeated Petoskey 40-37 and Marquette 42-37 to win the Northmen's tournament. 
Portage Northern (2-0) The Huskies opened with a championship at the Kalamazoo Loy Norrix Tournament, defeating Lansing Everett 43-14 and then the host Knights 49-34. Northern won only one game last season, also against Loy Norrix, and with two more wins will guarantee their best finish since 2016-17. 
Division 2
Ovid-Elsie (2-0) The Marauders won 15 games two seasons ago and finished 12-5 during last winter's shortened campaign. They lost the first game both of those seasons – but not this time, as they're instead building off a pair of opening victories over Ionia (54-52) and Bath (50-29). 
Sparta (2-0) The Spartans finished 12-4 last season and had won 10 straight before ending their season with a District Final loss to Newaygo, the eventual Division 2 runner-up. Sparta picked right back up last week with a 41-23 win over Muskegon Oakridge and 44-35 victory over Greenville. 
Division 3 
Harbor Springs (2-0) The Rams are coming off a 2-14 finish that included 11 straight defeats to begin last season. But Harbor Springs opened last week with a 52-38 win over Johannesburg-Lewiston and followed with a 60-45 victory over Indian River Inland Lakes. Those opponents went a combined 18-9 last winter. 
Montrose (2-0) After winning two games a season ago, and six in 2019-20, the Rams won both of their games during the first week – in some dramatic fashion. Montrose edged Burton Bendle 43-42 on Monday and came back with a 44-42 win over Genesee the following evening. Genesee is coming off its second-straight winning season. 
Division 4
Cedarville (2-0) The Islanders – 10-3 last winter – are off to a fast start with wins last week over two teams also coming off winning seasons. They opened with a 57-37 victory over Hillman, which was 10-7 last winter, and then emerged 50-47 over Frankfort, which was 13-5 and reached the Regional Finals a season ago.
Plymouth Christian Academy (2-0) As noted above, the Eagles – 10-4 last season – opened with the win over Detroit Country Day. They then defeated Schoolcraft at the Kalamazoo Central Icebreaker; Schoolcraft went 14-3 and made the Division 3 Quarterfinals last winter.
Can't-Miss Contests
Be on the lookout for results of these games coming up:  
Tuesday – Midland Dow (2-0) at Hudsonville (1-0) – This is a rematch of a Division 1 Semifinal from last season; Hudsonville won 49-37 and went on to claim the championship.
Tuesday – Sault Ste. Marie (1-0) at Marquette (2-1) – Sault Ste. Marie went 14-2 last season and the Redettes finished almost the opposite, but they did hand the Blue Devils their only regular-season defeat.
Wednesday – Lansing Catholic (1-0) at Detroit Cass Tech (0-0) – These are two more teams looking to build on double-digit wins last season.
Saturday – Ypsilanti Arbor Prep (0-0) vs. Wayne Memorial (0-0) at Belleville – This Best of Michigan Classic matchup features teams that went a combined 31-6 last season.
Saturday – Buchanan (2-0) vs. Grosse Pointe South (0-1) at Belleville – Another Best of Michigan game matches Buchanan – 13-1 last season – against a South team that lost its opener last week but also won 13 games last winter.
Second Half's weekly "Breslin Bound" previews and reviews are powered by MI Student Aid, a part of the Office of Postsecondary Financial Planning located within the Michigan Department of Treasury. MI Student Aid encourages students to pursue postsecondary education by providing access to student financial resources and information. MI Student Aid administers the state's 529 college savings programs (MET/MESP), as well as scholarship and grant programs that help make college Accessible, Affordable and Attainable for you. Connect with MI Student Aid at www.michigan.gov/mistudentaid and find more information on Facebook and Twitter @mistudentaid.
PHOTO Williamston's Reese Gaytan works to get a shot up with Portland's Alexa Weber defending Friday. (Photo courtesy of the Lansing State Journal.)