Performance of the Week: Mount Clemens' Nevaeh Williams
Nevaeh Williams ♦ Mount Clemens
Basketball ♦ Senior
A media report her sophomore season referred to Williams as the "best player that most high school hoops fans have never heard of," but the part about being unknown has changed significantly this season and especially over the last week. On Jan. 7, Williams scored 60 points in a win over Arts & Technology Academy of Pontiac – tying the fourth-highest single-game total in state girls basketball history – and she followed up with 42 points in a 58-38 win Tuesday against Warren Michigan Collegiate.
The senior point guard has arguably been unmatched in filling stat sheets this winter. She also had seven rebounds against ATAP, and added eight rebounds and 10 steals against Michigan Collegiate. She went over 1,000 career points during a Dec. 14 win over Detroit Pershing, tallying a quadruple double with 20 points, 13 rebounds, 10 assists and 11 steals, and nearly matched it the next night in a win over Detroit Lincoln-King Academy with 35 points, 10 steals, nine rebounds and seven assists. Earlier in December she put up 44 points in a victory over Southfield Bradford, and she set a school record with 14 steals against Melvindale Academy of Business & Technology also during the season's first weeks.
Follow the MHSAA on TikTok.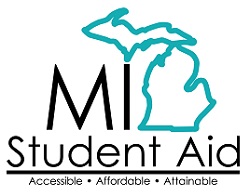 Second Half's "Performance of the Week" features are powered by MI Student Aid, a part of the Office of Postsecondary Financial Planning located within the Michigan Department of Treasury. MI Student Aid encourages students to pursue postsecondary education by providing access to student financial resources and information. MI Student Aid administers the state's 529 college savings programs (MET/MESP), as well as scholarship and grant programs that help make college Accessible, Affordable and Attainable for you. Connect with MI Student Aid at www.michigan.gov/mistudentaid and find more information on Facebook and Twitter @mistudentaid.
2021-22 Honorees
Dec. 2: Lucas Dunn, Chelsea football - Report
Nov. 25: Riley Nugent, Plainwell swimming - Report
Nov. 18: Harper Murray, Ann Arbor Skyline volleyball - Report
Nov. 11: Abby VanderKooi, Muskegon Western Michigan Christian cross country - Report
Nov. 4: Arianne Olson, Holland West Ottawa cross country - Report
Oct. 28: Jack Guggemos, Okemos soccer - Report
Oct. 21: Sachiv Kumar, Northville tennis - Report
Oct. 14: Kate Brody, Grand Blanc golf - Report
Oct. 7: Lilly Nelson, Negaunee tennis - Report
Sept. 30: Stella Chapman, Ann Arbor Pioneer swimming - Report
Sept. 23: Riley Hough, Hartland cross country - Report
Sept. 16: Josie Bloom, Pontiac Notre Dame Prep volleyball - Report
PHOTOS courtesy of the Mount Clemens athletic department.