North Central Powers Up Again in D
March 24, 2016
By Geoff Kimmerly
Second Half editor
EAST LANSING – Adam Mercier had a clear message when he reassembled his Powers North Central boys basketball team for its first meeting last spring.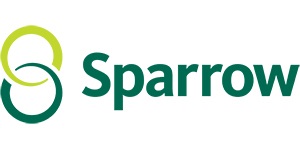 He re-emphasized that message again before Thursday's Class D Semifinal against Fulton. 
This is a new team, the coach said. But it sure looked like last season's MHSAA champion with another dominating Breslin Center performance.
In case anyone south of Mackinac Bridge forgot about the phenomenon that has been the Jets' run over the last two seasons, they offered plenty of reminders with a 64-23 win over the Pirates that upped their winning streak to 54 straight and earned them the opportunity to repeat as best in Class D on Saturday.
All 15 Jets saw the floor in the Semifinal, eight scored and 10 had at least one rebound. 
"That's been our mentality all year, is to get everyone involved, everyone a piece of the glory here," North Central junior Jason Whitens said. "We have a lot of players out there that have worked hard for this moment. To get out there and get everyone the ball and share the glory in this, it's really special to do it with this group of guys."
The top-ranked Jets (27-0) will take on No. 3 Waterford Our Lady at 10 a.m. Saturday with a second straight title – and an opportunity for more – on the line.
One more win would give North Central 55 straight, tying it for the most by any team over two seasons and with Saginaw Buena Vista's 1992-94 teams for fourth-longest winning streak in MHSAA boys basketball history. The Jets would then have to win their first 11 games next winter to break Chassell's record streak of 65 set during the 1956-59 seasons.
North Central has had two games decided by fewer than 12 points this season – a four-point win over Class B Menominee and another close call against rival Crystal Falls Forest Park. The 23 points allowed Thursday were a season low.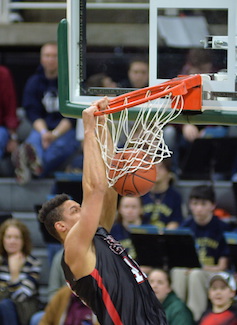 And yet, none of this seems to press on a team that still has only three seniors. A number of these players were part of the 8-player football championship team in the fall, and the theme of that run was keeping it light and having fun, despite the serious nature of playing at the highest level. It's an attitude that's seemed to follow these athletes into the winter as well.
"We don't try to do anything different. They have expectations for themselves; we don't follow anybody else's expectations, and there's no pressure on these kids," Mercier said. "This is a game of basketball, and it's meant to be played with a lot of passion, a lot of fun and a lot of energy. … And when they play it, they play it so well."
After scoring the first nine points of the game Thursday, the Jets built an 18-4 lead after a quarter and never looked back. 
Whitens led with 23 points, 10 rebounds and five assists, and senior Morgan Cox added 12 points. Junior Dawson Bilski had 11.
Fulton senior Colton Antes added two more 3-pointers to a career total that will rank among the highest in MHSAA history, finishing with six points. Fulton ended 19-7 after also making the Semifinals and then falling to North Central in 2015.
The Boys Basketball Finals are presented by Sparrow Health System. 
PHOTOS: (Top) Jason Whitens fires a jumper over Fulton defenders during Thursday's Semifinal win. (Middle) Morgan Cox buries a dunk.