Through the Years: Boys Track & Field 1925-2015
By Geoff Kimmerly
Second Half editor
The MHSAA Boys Track and Field Finals are among a handful of events that trace their beginnings to the first school year of the association, 1924-25.
Aside from one season during World War II, championships in boys track & field have been contested every spring for more than 90 years.
Check out below our recent feature on the tournament's history from our spring issue of benchmarks, built and written by Rob Kaminski, and scroll to the bottom of the page for a link to our first installments. We'll look at more MHSAA postseason events every Tuesday and Friday throughout this summer.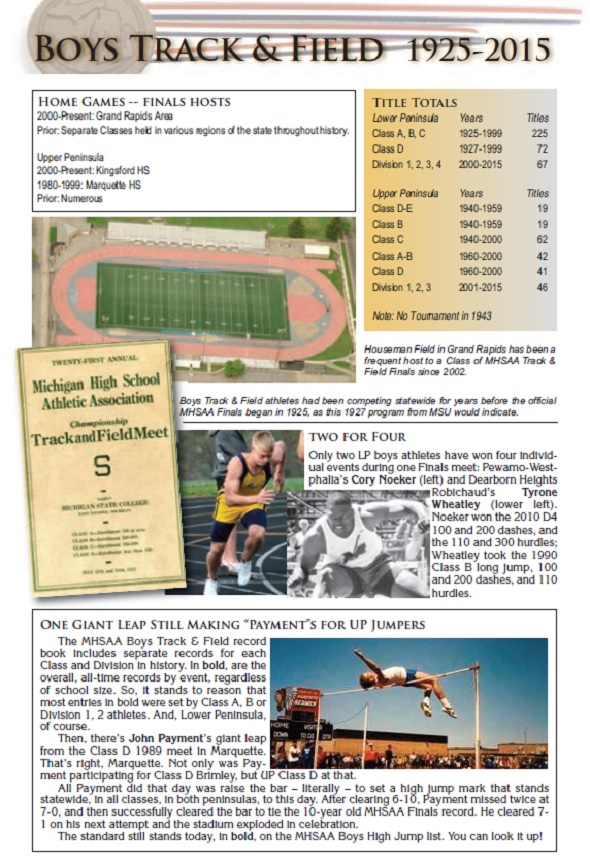 Previous installments 
July 5: Girls Track & Field - Read
July 1: Baseball - Read
June 28: Softball - Read