1st & Goal: 2021 11-Player Semifinals Preview
November 19, 2021
Our final 32 11-player football teams are one more win from playing at Ford Field.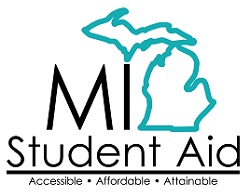 At this time of year, and with the added detail we have on each Semifinal below, that's plenty of introduction.
All 16 games will be broadcast live. Bally Sports Detroit will feature on its primary channel the Division 1 Semifinal between Sterling Heights Stevenson and Belleville, and the other 15 games can be watched on MHSAA.tv.
Division 1
Rochester Adams (12-0) vs. Grand Blanc (12-0) at Howell
This might be one of the weekend's most difficult games to predict, because these teams seem to match up so well. Senior running back Elijah Jackson-Anderson (1,119 yards/16 TDs rushing) and senior quarterback Hunter Ames (1,795 yards/21 TDs passing), plus a defense giving up 15 points per game, has keyed Grand Blanc's school-record playoff run. Adams, aiming for its first Final since 2003, is giving up 11 points per game and following the lead of junior quarterback Parker Picot (1,165 yards/18 TDs rushing, 4 TDs passing) and senior running back Griffin Henke (863 yards/15 TDs rushing).
Sterling Heights Stevenson (10-2) vs. Belleville (11-1) at Troy Athens
Belleville is playing a Semifinal for the fourth-straight season and hoping to book its first trip to Ford Field. Freshman quarterback Bryce Underwood is a player to remember this weekend and for the next three years. Stevenson is playing in its second Semifinal in three seasons and seeking its first Finals berth since 2009 on the rushing attack of seniors Jordan Ramsey (1,204 yards/16 TDs rushing ) and Jordan Kwiatkowski (1,283 yards/15 TDs). Senior Biagio Madonna is another big-time playmaker, running for 872 yards and 12 touchdowns and throwing for 1,011 yards and five scores.
Division 2
Traverse City Central (11-1) vs. South Lyon (12-0) at Greenville
A long-awaited opportunity is on the line for both; Central is seeking to reach the Finals for the first time since 1988 (and first time since Traverse City West opened), while South Lyon last played in a championship game in 1995. Senior Josh Burnham (6-foot-4, 230 pounds) has exceeded high expectations, running for 1,315 yards and 25 touchdowns and throwing for 934 yards and 14 scores while also starting at linebacker. Junior Reed Seabase (1,175 yards/12 TDs rushing) carries a significant load on offense as well. Last week's 29-23 overtime win over Portage Central was South Lyon's first by fewer than 14 points. Junior Tommy Donovan (895 yards/16 TDs rushing) is among playmakers, and senior Braden Fracassi (865 yards/8 TDs passing) has stepped in well after the Lions lost their starting quarterback to injury midway through the regular season.
Livonia Franklin (7-5) vs. Warren De La Salle Collegiate (11-0) at Hazel Park
The Pilots – last season's Division 2 runners-up – have been one of the teams most expected to reach this point, especially after their undefeated run through the Detroit Catholic League Central. Junior quarterback Brady Drogosh led last season's run and remains tough to slow down – he's run for 1,440 yards and 21 touchdowns and thrown for 1,285 yards and 10 scores. Franklin entered the playoffs 4-5 and defeated three teams that were a combined 22-8. Two of the Patriots' top three scoring outputs of the season have come during the postseason run.
Division 3
St. Joseph (8-4) vs. DeWitt (11-1) at Jenison
The reigning Division 3 champion Panthers returned the majority of their playmakers this fall and have scored 48 points per game led by senior quarterback Tyler Holtz (2,483 yards/36 TDs passing, 829 yards/11 TDs rushing) and senior receiver Tommy McIntosh (1,107 yards/19 touchdowns receiving). St. Joseph is playing to make the Finals for the first time since 1988. The Bears are grinders, with more than 2,800 yards rushing led by juniors Trey McGinnis (902 yards/14 TDs) and Joron Brown (850 yards/12 TDs).
Mason (10-2) vs. Detroit Martin Luther King (11-1) at Wayne Memorial
The Bulldogs coming off one of the biggest wins in their history, 20-17 over Bloomfield Hills Brother Rice, to reach the Semifinals for the first time. Next up is another team most expected to be back at this level. King is looking to return to Ford Field for the third time in four seasons. Junior quarterback Dante Moore is one of the most heralded players in Michigan, and for plenty of reasons – he's thrown for 2,626 yards and 37 touchdowns over 10 games on the field (two wins were by forfeit). Mason has put together more than 4,000 yards of total offense, with sophomore running back AJ Martel (1,430 yards/23 TDs rushing) the key cog.
Division 4
Edwardsburg (12-0) vs. Hudsonville Unity Christian (12-0) at Portage Northern
A pair of recent champions will face off – both won titles in 2018, Edwardsburg in Division 4 and Unity in Division 5. Three years later, both are on similar paces as those title winners. Edwardsburg's average margin of victory this fall is 48 points, thanks to a defense giving up less than five points per game and a rushing attack that's run for 4,400 yards with five backs gaining between 400-700. Unity's average margin of victory is 45 points with an offense that has scored at least 40 every game. Senior Drew Chandler has run for 1,242 of the Crusaders' 4,500 on the ground.
Freeland (11-1) vs. Chelsea (12-0) at Lapeer
The Falcons are playing in their fifth Semifinal – and second straight – hoping to reach the Finals for the first time. Senior quarterback Bryson Huckeby (1,522 yards/15 TDs passing, 8 TDs rushing) and senior Garrett Pistro (1,037 yards/18 touchdowns rushing) lead a balanced offense. Chelsea has reached the Semifinals four straight seasons and eliminated reigning champion Detroit Country Day last week. The Bulldogs hope to return to Ford Field for the first time since 2018 with senior running back Trenton Hill (1,400 yards/29 TDs rushing) and senior quarterback Lucas Dunn (1,440 yards/18 TDs passing) leading a similarly-balanced attack.
Division 5
Frankenmuth (12-0) vs. Grand Rapids Catholic Central (12-0) at Mount Pleasant
This is a rematch of last season's Division 5 championship game, a 48-21 Catholic Central win. The Cougars lost star quarterback Joey Silveri to injury early this season, but senior John Passinault (1,765 yards/33 TDs passing) has stepped in and been outstanding as well with lots of help from senior tight end Nolan Ziegler (1,039 yards/23 TDs receiving). Frankenmuth also returns one of its best playmakers in senior running back Cole Lindow (1,794 yards/20 TDs rushing), while senior Cole Jankowski has stepped in well at quarterback with 18 rushing touchdowns and six more passing.
Portland (10-2) vs. Marine City (12-0) at Novi
These are two more teams familiar with this stage, as both last made the Semifinals in 2018 and won championships during the last decade. Marine City is giving up only nine points per game and has three players averaging at least 10 yards per carry, led by junior Zach Tetler (1,302 yards/27 TDs rushing). Portland's strategy also isn't a secret, and just as effective – four Raiders have run for 700 or more yards and eight touchdowns apiece.
Division 6
Standish-Sterling (10-2) vs. Lansing Catholic (11-1) at Clare
Standish-Sterling is one of the comeback stories of the year, after finishing 1-6 a season ago. The Panthers now run into Lansing Catholic, making its third-straight trip to the Semifinals and having won Division 5 in 2019. Senior Joey Baker (2,523 yards/27 TDs passing) is the latest great Cougars quarterback, and senior Alex Watters (1,063 yards/14 TDs receiving) also was among stars of that 2019 team. Standish-Sterling's defense has been outstanding during the playoffs, giving up 21 points over three games, and senior Laine Thibault (1,396 yards rushing) is solid leading the offense.  
Michigan Center (11-1) vs. Warren Michigan Collegiate (10-2) Ypsilanti Lincoln
Both are seeking their first championship game appearances. Michigan Center has gotten here with a defense giving up 11 points per game and an offense keyed by multi-talented senior quarterback Kaydin Hiland (1,322 yards/19 TDs rushing, 7 TDs passing, 7 TDs receiving). Michigan Collegiate is paced by an excellent dual-threat QB as well – senior Deion Black has run for 1,134 yards and 14 touchdowns and thrown for 13 scores.
Division 7
Pewamo-Westphalia (12-0) vs. Traverse City St. Francis (12-0) at Cedar Springs
These two combined have played in seven Semifinals and three championship games over the last five years. P-W complements a defense giving up six points per game with an offense led by two runners with at least 800 yards and 10 touchdowns apiece. All of the Pirates' nonleague wins, including in the playoffs, have been over teams that won conference titles this fall. St. Francis is the reigning Division 7 runner-up, having fallen by just seven points in last season's Final. The Gladiators haven't scored less than 48 points during the playoffs, led by senior quarterback Charlie Peterson (1,677 yards/21 TDs passing).
Lawton (12-0) vs. Jackson Lumen Christi (11-1) at Battle Creek Harper Creek
These two have vastly different playoff pasts but could look very similar when they meet. Lawton is playing in its first Semifinal, relying on a defense giving up eight points per game and a senior running back in Jake Rueff with incredible numbers – 2,253 yards and 46 touchdowns on the ground. Lumen Christi is a regular in late November, and the recipe is similar – the defense gives up 13 points per game, and the offense runs the ball with five backs gaining between 400-900 yards this fall.
Division 8
Ubly (12-0) vs. Beal City (11-1) at Mt. Morris
Reigning runner-up Ubly has yet to play a single-digit game this fall. Sophomore quarterback Evan Peruski is averaging 11.1 yards per carry for 1,009 total, along with 17 touchdowns rushing, and he's thrown for eight more scores. Beal City's only loss was opening night by a point to Ravenna, and the Aggies have been rarely challenged otherwise. They are winning by 29 points per game, giving up just under nine on average.
Ottawa Lake Whiteford (11-1) vs. Hudson (12-0) at Adrian College
Hudson's defense has been an intriguing follow, giving up just under six points per game and last allowing more than eight in Week 5. The Tigers match that with an offense that's rushed for 3,600 yards, led by senior Nick Kopin's 1,397 with 16 touchdowns on the ground. Whiteford is undefeated in-state, with its lone defeat to an opponent from Ohio, and all of the Bobcats' wins have been by double digits. Senior Cole Giesige is a big part of a balanced offense, running for 1,241 yards and 21 scores this fall.
Second Half's weekly "1st & Goal" previews and reviews are powered by MI Student Aid, a part of the Office of Postsecondary Financial Planning located within the Michigan Department of Treasury. MI Student Aid encourages students to pursue postsecondary education by providing access to student financial resources and information. MI Student Aid administers the state's 529 college savings programs (MET/MESP), as well as scholarship and grant programs that help make college Accessible, Affordable and Attainable for you. Connect with MI Student Aid at www.michigan.gov/mistudentaid and find more information on Facebook and Twitter @mistudentaid.
PHOTO Sterling Heights Stevenson's Jordan Ramsey (5) fends off a potential tackler during his team's Semifinal win. (Photo courtesy of C&G Newspapers.)