Performance of the Week: Chelsea's Lucas Dunn
Lucas Dunn ♦ Chelsea
Football ♦ Senior
The Division 4 championship game provided one of the most unforgettable finishes in MHSAA Football Finals history. And Dunn had a hand, literally, in just about all of it. The senior quarterback set an 11-Player Finals record with six touchdowns passes – including four to teammate Lucas Hanifan during the final 13 minutes as the Bulldogs came back from a 28-point second-half deficit to defeat Hudsonville Unity Christian 55-52. Perhaps the most unnoticed contribution to Dunn's sizable body of work was his hold on the game-winning field goal as time ran out, corralling a short snap to set up Hunter Shaw's 33-yarder through the uprights.
Dunn made MHSAA Finals record book lists as well for his 25 attempts, 36 completions, 308 yards passing and 297 total yards (he lost 11 rushing). The 6-foot, 170-pounder finished the season with 1,949 yards and 26 touchdowns through the air, as Chelsea concluded its first perfect season at 14-0. The championship was Chelsea's first in football, and the championship-game total of 107 points set the 11-Player Finals record for most combined by the two participants. The Bulldogs' 55 points are tied for third-most in an 11-player championship game.
Follow the MHSAA on TikTok.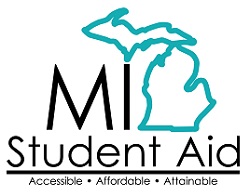 Second Half's "Performance of the Week" features are powered by MI Student Aid, a part of the Office of Postsecondary Financial Planning located within the Michigan Department of Treasury. MI Student Aid encourages students to pursue postsecondary education by providing access to student financial resources and information. MI Student Aid administers the state's 529 college savings programs (MET/MESP), as well as scholarship and grant programs that help make college Accessible, Affordable and Attainable for you. Connect with MI Student Aid at www.michigan.gov/mistudentaid and find more information on Facebook and Twitter @mistudentaid.
2021-22 Honorees
Nov. 25: Riley Nugent, Plainwell swimming - Report
Nov. 18: Harper Murray, Ann Arbor Skyline volleyball - Report
Nov. 11: Abby VanderKooi, Muskegon Western Michigan Christian cross country - Report
Nov. 4: Arianne Olson, Holland West Ottawa cross country - Report
Oct. 28: Jack Guggemos, Okemos soccer - Report
Oct. 21: Sachiv Kumar, Northville tennis - Report
Oct. 14: Kate Brody, Grand Blanc golf - Report
Oct. 7: Lilly Nelson, Negaunee tennis - Report
Sept. 30: Stella Chapman, Ann Arbor Pioneer swimming - Report
Sept. 23: Riley Hough, Hartland cross country - Report
Sept. 16: Josie Bloom, Pontiac Notre Dame Prep volleyball - Report
PHOTOS courtesy of the Dunn family and Hockey Weekly Action Photos.