Through the Years: Football 1975-2015
By Geoff Kimmerly
Second Half editor
Another football season kicked off Monday with first practices across the state, so it's a perfect time to take a look back at what is annually our most attended MHSAA tournament series. 
High schools in this state have played football for more than a century. The first MHSAA champions were awarded in 1975, and the playoffs have continued to evolve to now recognize a total of nine champions over two formats, 11 and 8-player.
This feature is from the spring issue of benchmarks, built and written by Rob Kaminski. Scroll to the bottom of the page for a link to our previous installments. We'll continue to look at more MHSAA postseason events every Tuesday and Friday this fall.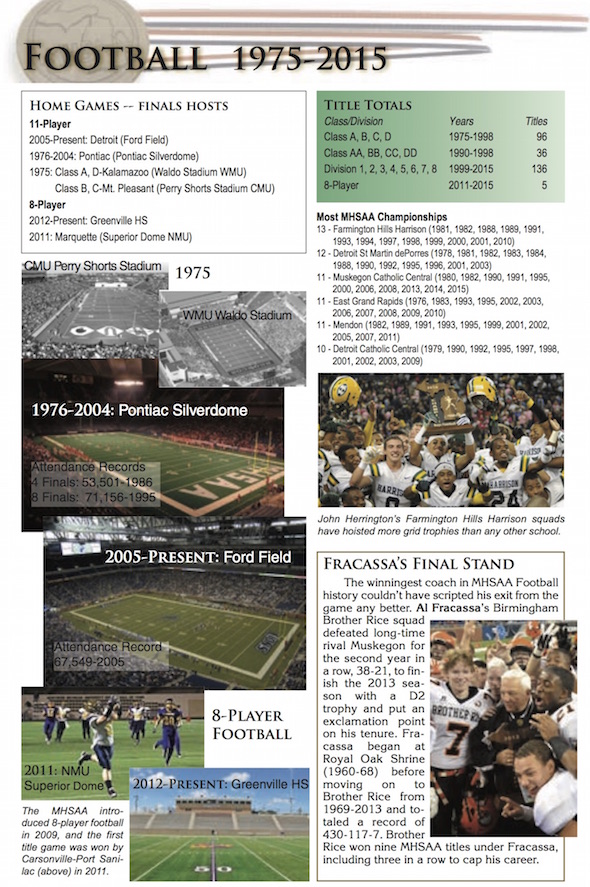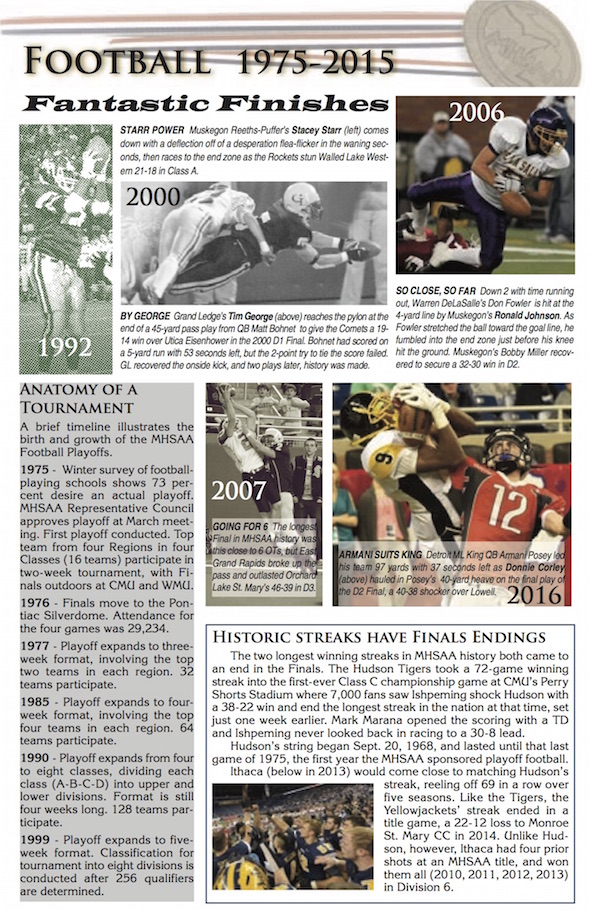 Previous installments 
August 5: Girls Volleyball - Read
August 2: Boys Soccer - Read
July 30: Boys Cross Country - Read
July 26: Girls Cross Country - Read
July 22: Boys/Girls Lacrosse - Read
July 19: Boys/Girls Tennis - Read
July 15: Boys/Girls Golf - Read
July 12: Girls Soccer - Read
July 8: Boys Track & Field - Read
July 5: Girls Track & Field - Read
July 1: Baseball - Read
June 28: Softball - Read