Breslin Bound: 2021-22 Girls Report Week 2
We're two weeks into this girls basketball season, and it's not taking long to recognize a few teams that could be in the championship mix in three months.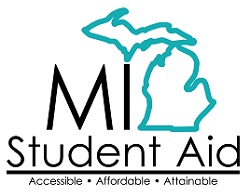 Midland Dow and Parma Western were among those to continue headline-making starts last week, and another power-packed schedule coming up could vault a few more potential contenders as we move toward the holiday break.
"Breslin Bound" is powered by MI Student Aid and based on results and schedules posted for each school at MHSAA.com. Send corrections or missing scores to Geoff@mhsaa.com.
Week in Review
The countdown of last week's five most intriguing results: 
1. Midland Dow 56, Hudsonville 51 The Chargers (4-0) actually defeated two reigning Finals champions last week – Hudsonville (2-1) on Tuesday in a rematch of last season's Division 1 Semifinal, and then Division 3 Grass Lake on Saturday.
2. Parma Western 44, East Lansing 43 The Panthers (4-0) handed East Lansing (1-1) its first regular-season loss since Feb. 26, 2019.
3. Portland St. Patrick 46, Pewamo-Westphalia 30 After breaking a 12-game losing streak against the Pirates (3-1) in last season's lone showdown, the Shamrocks (4-0) made it two straight over their rivals to continue a perfect start.
4. Ypsilanti Arbor Prep 68, Wayne Memorial 41 The Gators (3-0) should again be among Division 3 favorites and made a nice statement with this Best of Michigan Holiday Classic win over the Division 1 Zebras (0-1).
5. Grand Blanc 72, Clarkston 43 Both were District champions last season, and this is a nice early move as the Bobcats (3-1) look to build on last winter's 12-4 finish.
Watch List
With an eye toward March, here are two teams in each division making sparks:
Division 1
Brighton (2-0) The Bulldogs went 15-4 with a District title last season, and they've rolled that success back into this winter. After opening with a 59-40 win over Flint Carman-Ainsworth, Brighton on Friday defeated Farmington Hills Mercy 58-32 – Mercy is the reigning Detroit Catholic League Tournament champion and likewise an annual Division 1 force.
Saline (4-0) The Hornets entered this season a combined 40-4 over the last two, with both regular-season defeats during that run to Temperance Bedford. Saline has an upper hand in that Southeastern Conference Red showdown this winter, defeating Bedford 38-29 on Friday, and after opening the week with a 51-44 overtime win over Canton.  
Division 2
Houghton (3-0) Breaking a four-game losing streak against Negaunee could be a great sign for a team that went from 6-15 to 12-6 last season and seemed on the cusp of taking even a few more steps up –four of those losses were by five points or fewer. The Gremlins defeated the Miners 65-56 and also have handed the lone defeats to Ishpeming and L'Anse.
Lansing Catholic (3-0) While the Capital Area Activities Conference White also features reigning Division 2 champion Portland, the Cougars have emerged as another league force winning 13 games and a District title last winter. They've more than doubled up their first three opponents, including last week at Detroit Cass Tech.
Division 3
Cass City (3-0) The Red Hawks are off to a fast start as they seek their first above-.500 finish since 2018-19. After finishing 6-9 last season, Cass City is halfway to equaling that win total and Friday avenged a February loss to North Branch, 39-36. The Red Hawks opened the week with arguably an even more impressive win, 49-30 over Ubly, which went 11-4 last season.
Hartford (3-0) After tying for second place in the Southwest 10 Conference last season and finishing 11-6 overall, Hartford is off to a speedy start and already has avenged two of last winter's losses – opening with a 36-30 win over Gobles and following with a 45-31 win over Mendon. Gobles had ended Hartford's 2020-21 season with a four-point Regional loss March 29.
Division 4
Portland St. Patrick (4-0) While some of their toughest competition may come from also-undefeated league foe Fowler, the Shamrocks may be on their way back into the statewide Division 4 elite. In addition to Division 3 Pewamo-Westphalia (noted above), St. Patrick also has handed lone losses this season to Lansing Christian and Adrian Lenawee Christian – and is winning its games by an average of 25 points per victory.
Rudyard (2-0) The Bulldogs made an early Straits Area Conference splash with a 55-53 win over reigning champion Sault Ste. Marie on Friday, avenging 22 and 15-point losses from last season to the Division 2 Blue Devils. Rudyard has won 11 or 12 games all of the last three seasons, but did finish last winter on a 9-3 run.
Can't-Miss Contests
Be on the lookout for results of these games coming up:  
Wednesday – Detroit Renaissance (2-0) at Wayne Memorial (0-1) – This is a rematch of a Division 1 Semifinal from last season, won by Renaissance 75-72.
Friday – Parma Western (4-0) at Jackson Northwest (3-1) – Western won both meetings last season and is an emerging Division 1 force, but Northwest has received its share of statewide attention over the years as well.  
Friday – Ypsilanti Arbor Prep (3-0) at Plymouth Christian Academy (2-0) – The Eagles made some noise with their first-week win over Detroit Country Day, and a win over Arbor Prep might ring even louder.
Friday – Fowler (4-0) at Portland St. Patrick (4-0) – The Central Michigan Athletic Conference might have two of the top Division 4 teams statewide, and this will be their first meeting of the winter.
Saturday – Detroit Edison (1-1) vs. Hudsonville (2-1) at Aquinas College – This is arguably the premier matchup of the West Michigan Spotlight; Edison is coming off a two-point loss to Indiana power South Bend Washington.
Second Half's weekly "Breslin Bound" previews and reviews are powered by MI Student Aid, a part of the Office of Postsecondary Financial Planning located within the Michigan Department of Treasury. MI Student Aid encourages students to pursue postsecondary education by providing access to student financial resources and information. MI Student Aid administers the state's 529 college savings programs (MET/MESP), as well as scholarship and grant programs that help make college Accessible, Affordable and Attainable for you. Connect with MI Student Aid at www.michigan.gov/mistudentaid and find more information on Facebook and Twitter @mistudentaid.
PHOTO Mikayla Sharrow and Charlevoix surged to a 33-22 win over Boyne City. (Photo courtesy of the Petoskey News-Review.)