Breslin Bound: Girls Quarterfinal Preview
By Geoff Kimmerly
Second Half editor
The final week of the 2016-17 girls basketball season begins tonight with all four of last year's champions still alive for titles this winter, but with a twist.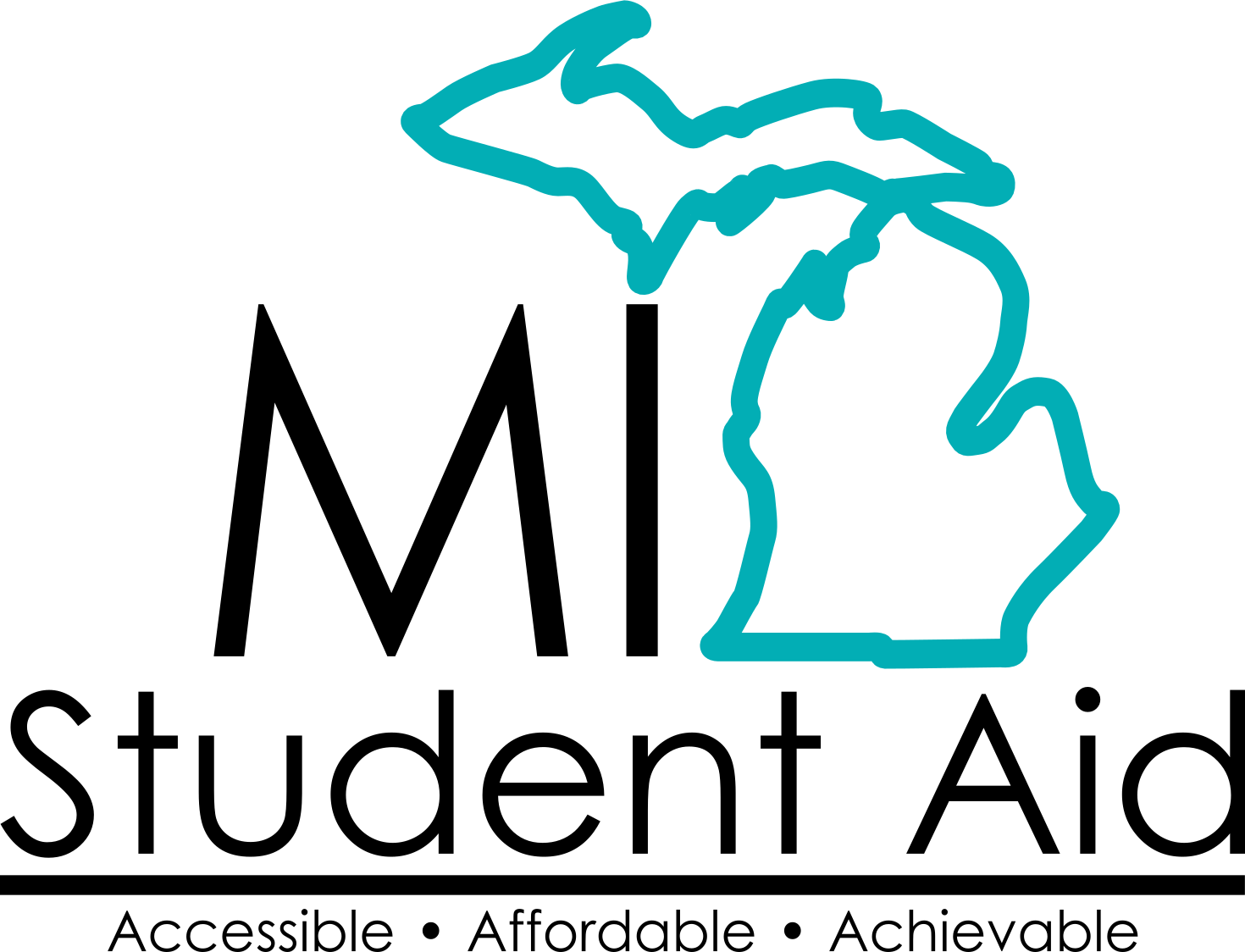 Reigning Class C winner Ypsilanti Arbor Prep is now in Class B, but is undefeated, as is reigning Class D champ Pittsford. Warren Cousino in Class A and Marshall in Class B also are only three more wins from celebrating again – but challengers abound.
Our final girls basketball Breslin Bound report – powered by MI Student Aid – takes a glance at all 16 Quarterfinals, which are all at 7 p.m. tonight unless noted. All Quarterfinals will be broadcast and viewable with subscription on MHSAA.tv. And come back Wednesday night for a more in-depth look at our 16 finalists as they head into this weekend – and make their long-awaited arrivals at the Breslin Center.
Class A
Farmington Hills Mercy (22-3) vs. Warren Cousino (23-2) at Southfield Arts & Technology
Reigning champion Cousino has won 18 straight and is led again by last season's Finals hero, senior guard and Miss Basketball Award finalist Kierra Fletcher (22.7 points, 13 rebounds, 6.2 assists, 5.2 steals and 2.1 blocks per game). Mercy, the Detroit Catholic League A-B champion, has dominated with balanced contributions from a trio of guards, seniors Chloe Godbold (10.9 ppg) and Jackie Bauer (9.0 ppg) and junior Jenna Schluter (7.5 ppg, 4.5 apg.)
Macomb Dakota (19-6) vs. Flushing (21-3) at Davison
Dakota is playing in its first Quarterfinal and Flushing its first since 2009. The Cougars surprised expected contender Port Huron Northern on the way to winning its first District since 2013. The Raiders have eclipsed 20 wins for the second time in three seasons led by senior guard Lauren Newman (10.9 ppg) and junior guard Shelby Morrow (11.3 ppg).
Kalamazoo Central (20-3) vs. East Kentwood (24-1) at Lansing Eastern
The Maroon Giants also are playing in their first Quarterfinal and have won 19 of their last 20 games – the latest over 21-win East Lansing in the Regional Final. East Kentwood is 10 wins better than a year ago with its only loss Dec. 2 to Class B quarterfinalist Grand Rapids Catholic Central. Junior center Lazurea Saunders leads four players averaging double figures scoring at 14 ppg.
Ann Arbor Huron (20-5) at Southfield Arts & Technology (21-4), 5:30 p.m.
Southfield Arts & Technology pulled off one of the stunning wins of the postseason, downing arguably the Class A favorite Detroit Martin Luther King 55-51 in the Regional Final. But the Warriors have been considered serious contenders as well, led by Miss Basketball candidate Deja Church (20.1 ppg, 8.5 rpg). Huron has won 11 straight with a victory over Class B power Detroit Country Day and had earlier wins over Dakota and Class B quarterfinalist Detroit Mumford.
Class B
Detroit Mumford (18-7) vs. Detroit Country Day (23-1) at Marysville
Country Day has won 19 straight Regional titles and made the Semifinals the last two seasons, winning Class B in 2015. Miss Basketball finalist Destiny Pitts averages 22.7 points and has made 71 3-pointers this winter, while junior Kaela Webb averages 14.6 ppg. Mumford is making a second straight Quarterfinal appearance after also facing Country Day in this round last season. The Mustangs have won 10 of their last 12 games and all during the postseason by 20 or more points.
Marshall (22-2) vs. Grand Rapids Catholic Central (24-1) at Otsego 
Reigning Class B champion Marshall has won 11 straight since falling to GRCC 42-34 on Jan. 28. Four starters from last season's Redhawks team are trying to lead them back to Breslin in this rematch of last season's Quarterfinal. GRCC's only loss came on opening night to Class A Muskegon Mona Shores, and the Cougars are 70-7 over the last three seasons going into tonight as they pursue their first Semifinal since 2012.
Williamston (23-1) vs. Ypsilanti Arbor Prep (25-0) at Brighton
Arbor Prep moved into Class B this season after winning Class C in 2016 and has continued to win with stifling defense, holding opponents to under 30 points 11 times this winter. Senior Adrienne Anderson leads three guards scoring in double figures, averaging 13.7 ppg, and Ro'zhane Wells (10.6 ppg) also started last season. Williamston owns wins over Marshall and East Lansing with a loss only to Port Huron Northern. The Hornets boast only two seniors, making them scary opponents both this week and next season.
Freeland (25-0) vs. Cadillac (19-5) at Big Rapids, 6 p.m.
The Falcons are back in the Quarterfinals for the first time since 2012 after winning their sixth straight District title as well. Senior forward Jenna Gregory leads a balanced lineup scoring 10 points per game. Cadillac is coming off its first Regional title in girls basketball and has upped its win total the last two seasons. Senior 6-foot center Kylie Christensen has been a force with 18.6 points and 11.4 rebounds per game.
Class C
Blissfield (23-2) vs. Detroit Edison PSA (18-5) at Ypsilanti Community, 6:30 p.m. 
Blissfield has its third 20-win season and second Quarterfinal berth over the last four years, with its only losses this winter to Class B Bay City John Glenn and Class A Utica Ford. Senior guard Kelsey Wyman (22.9 ppg, 7.1 apg) leads a team trying to make the Semifinals for the first time since 1973. DEPSA loaded its schedule and has lost only to Class A and B teams, with impressive wins over Mumford and Flint Hamady highlighting the slate. There are no seniors but nine freshmen among 12 players total; 6-3 sophomore guard Rickea Jackson and freshman guard Gabrielle Elliott both score just more than 17 points per game.
Flint Hamady (18-5) vs. Hemlock (21-4) at Saginaw Heritage
Hamady will play in a Quarterfinal for the third straight season and fourth in five seasons as it pursues its first Class C title since 2010. The Hawks have only one senior starter, meaning this run shouldn't end any time soon. Hemlock won its second Regional title after also advancing to this point in 2011. The Huskies have only two seniors, both starting guards, with Samantha Krauss averaging 18.1 ppg.
Schoolcraft (20-5) vs. Pewamo-Westphalia (22-2) at Portage Northern, 6:30 p.m. 
Schoolcraft earned its first Regional title last week, avenging its most recent loss in the Regional Semifinal, and has made a jump of four victories from a year ago. Pewamo-Westphalia will return to the Quarterfinals for the first time since 2011 after getting through arguably the toughest Class C District in the state. Junior forward Emily Spitzley leads three averaging at least eight points per game at 13.2 ppg.
Maple City Glen Lake (22-3) vs. St. Ignace (22-2) at Gaylord 
St. Ignace has a run of eight straight Regional titles; six times during that run the Saints also made the Semifinals, and five times they advanced to the championship game of that class. Junior 6-1 guard Linnie Gustafson leads three scoring in double figures at 14.5 ppg. Glen Lake also has a long history of Regional titles, but last week's was its first since 2001. The Lakers are over 20 wins for the second straight season with junior forward Jennifer LaCross and senior guard Kelly Bunek leading at just more than 10 points per game.
Class D
Engadine (18-5) vs. Crystal Falls Forest Park (20-4) at Negaunee
Engadine has added to its win total every season over the last four and last week claimed its first Regional title since 2005. Freshman guard Sophia Vaughn is the lead scorer at 18.3 ppg. Forest Park lost out on a league title in the regular-season finale, but avenged that defeat to Bark River-Harris in the Regional Final to make the Quarterfinals for the fifth time in six seasons. Senior guard Abby Nylund leads at 14 ppg.
Waterford Our Lady (19-5) vs. Saginaw Michigan Lutheran Seminary (16-9) at Burton Bendle, 6 p.m.
Our Lady won its sixth Regional title in seven seasons and after making the Semifinals last year. Junior Tiffany Senerius leads again as the only starter back from last season's team. MLS is in the Quarterfinals for the first time since 2012 and seeking its first Semifinal appearance. Sophomore forward Meghan Blaine averages 12.1 points and 7.8 rebounds per game and senior center Rylee Pankow helps with the post power with 10.1 ppg and 9.1 rpg.
St. Joseph Michigan Lutheran (23-2) vs. Pittsford (25-0) at Battle Creek Harper Creek
Pittsford is three wins from a second straight perfect season as star seniors Jaycie Burger (19.2 ppg, 5.3 apg) and Maddie Clark (16.4 ppg, 11.8 rpg) finish up championship careers. Michigan Lutheran won its second Regional title in this sport and first since 2004. Its only losses were to Class A St. Joseph and Class B Buchanan. Senior guard Emily Witkowski averages 19.3 ppg.
Mount Pleasant Sacred Heart (24-1) vs. Frankfort (16-9) at Buckley 
Last season's Class D runner-up has a more guard-driven look and no seniors, but Sacred Heart has been just as successful with its only loss a three-pointer to league rival Carson City-Crystal. Junior forward Sophie Ruggles and sophomore guard Scout Nelson average 14 and 13.5 ppg, respectively. Frankfort has won 10 of its last 11 games to make the Quarterfinals for the third time in four seasons. Senior forward Cecelia Schmitt averages 17.9 points and nine rebounds per game.
PHOTO: Pewamo-Westphalia pushes the ball upcourt during its District win over Carson City-Crystal two weeks ago. (Click to see more at HighSchoolSportsScene.com.)