Performance of the Week: Muskegon Western Michigan Christian's Abby VanderKooi
Abby VanderKooi ♦ Senior
Muskegon Western Michigan Christian ♦ Cross Country
VanderKooi on Saturday became just the eighth runner in MHSAA history to win her fourth Finals individual championship, crossing the finish line in 18:06.58 to claim the Lower Peninsula Division 4 title at Michigan International Speedway. She became the first four-time girls champion since Breckenridge's Kirsten Olling completed her run in 2013, and in the process VanderKooi also led Western Michigan Christian to its first Finals team title.
The 18:06 was VanderKooi's third-fastest time at a Finals, and ranks seventh all-time for Division 4. All four of VanderKooi's championship times at MIS rank among the top 10 for either Division 4 or Division 3 Finals – her teams were Division 4 in 2018, 2019 and this fall, and Division 3 in 2020. That 2020 time of 17:12.47 also remains the 10th-fastest from all Classes and Divisions since the race distance became 5K in 1980, and she is the only runner listed among that all-Class/Division top 10 who did not compete in LP Division 1 or 2. Her season-best time this fall was 17:29.9, and her personal record for high school was a 16:48.8 as a junior. VanderKooi also is the two-time reigning LPD3 track champion in the 3,200 meters.
Follow the MHSAA on TikTok.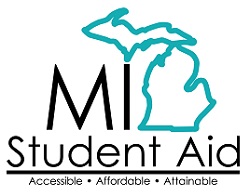 Second Half's "Performance of the Week" features are powered by MI Student Aid, a part of the Office of Postsecondary Financial Planning located within the Michigan Department of Treasury. MI Student Aid encourages students to pursue postsecondary education by providing access to student financial resources and information. MI Student Aid administers the state's 529 college savings programs (MET/MESP), as well as scholarship and grant programs that help make college Accessible, Affordable and Attainable for you. Connect with MI Student Aid at www.michigan.gov/mistudentaid and find more information on Facebook and Twitter @mistudentaid.
2021-22 Honorees
Nov. 4: Arianne Olson, Holland West Ottawa cross country - Report
Oct. 28: Jack Guggemos, Okemos soccer - Report
Oct. 21: Sachiv Kumar, Northville tennis - Report
Oct. 14: Kate Brody, Grand Blanc golf - Report
Oct. 7: Lilly Nelson, Negaunee tennis - Report
Sept. 30: Stella Chapman, Ann Arbor Pioneer swimming - Report
Sept. 23: Riley Hough, Hartland cross country - Report
Sept. 16: Josie Bloom, Pontiac Notre Dame Prep volleyball - Report
PHOTOS courtesy of RunMichigan.com.