Through the Years: Lacrosse 2005-2015
By Geoff Kimmerly
Second Half editor
The MHSAA Girls and Boys Lacrosse Finals honored their 12th series of champions last month as four of the most successful programs in the sports' young histories added to their respective legacies.
Today's "Through the Years" takes a look at some of the prevailing stories that have emerged in just more than a decade of these sports having MHSAA sponsorship.
This feature is from the spring issue of benchmarks, built and written by Rob Kaminski. Scroll to the bottom of the page for a link to our previous installments. We'll look at more MHSAA postseason events every Tuesday and Friday throughout this summer and fall.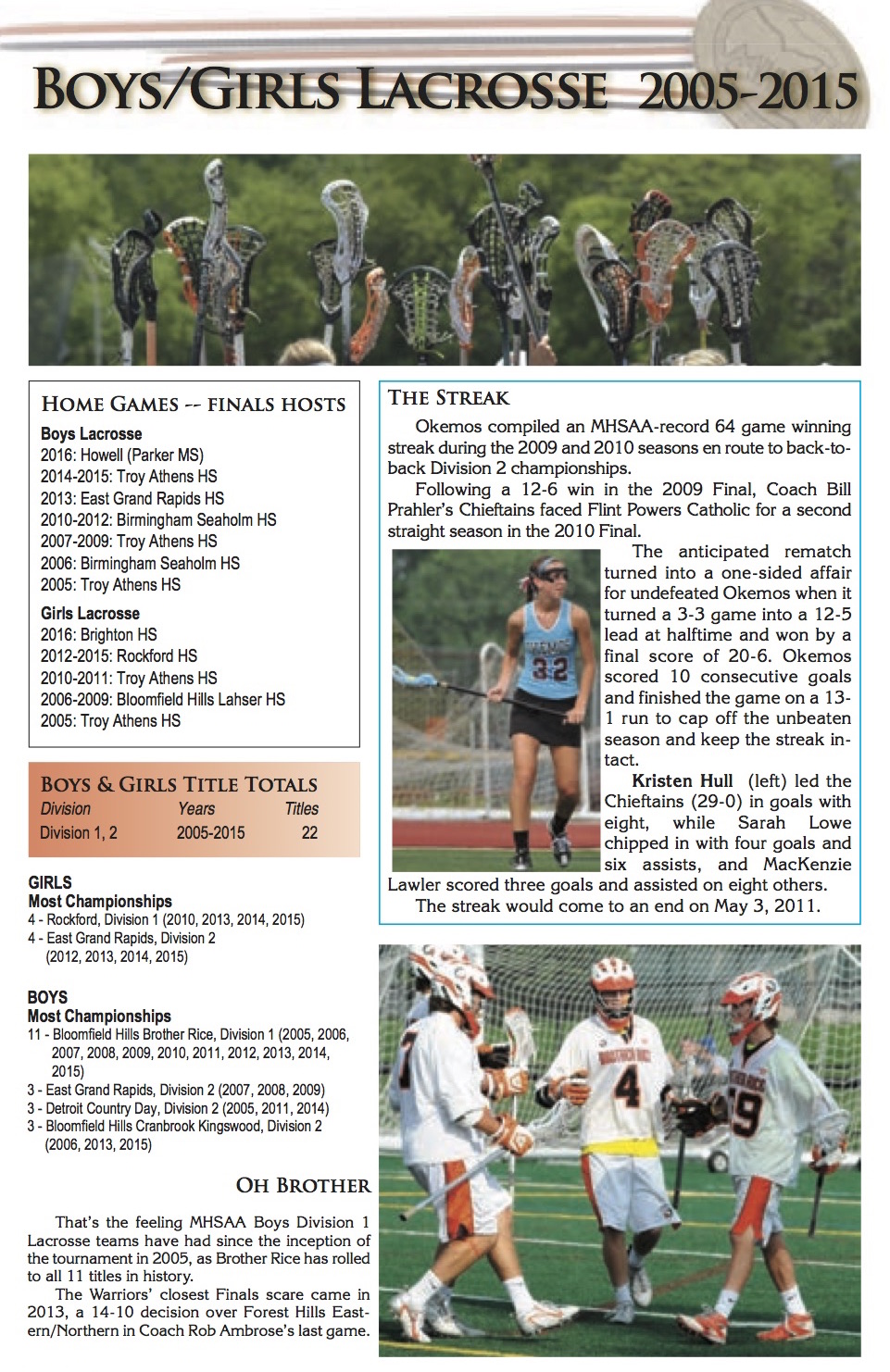 Previous installments 
July 19: Boys/Girls Tennis - Read
July 15: Boys/Girls Golf - Read
July 12: Girls Soccer - Read
July 8: Boys Track & Field - Read
July 5: Girls Track & Field - Read
July 1: Baseball - Read
June 28: Softball - Read