Performance of the Week: Ann Arbor Pioneer's Stella Chapman
Stella Chapman ♦ Ann Arbor Pioneer
Swimming ♦ Sophomore
Saturday's Northville girls swimming & diving invitational was billed as a "Meet of Champions" as it included the winning teams from all three 2020 Lower Peninsula Finals – Ann Arbor Pioneer, Birmingham Seaholm and Bloomfield Hills Cranbrook Kingswood – plus the Mustangs, who are ranked No. 2 in LPD1 this fall behind only Pioneer. The field included a handful of past individual and relay champions, including Chapman – the reigning LPD1 title winner in the 100-yard backstroke who also swam on champion 200 medley and 400 freestyle relays last season as a freshman.
On Saturday, she was part of four first-place finishes as Pioneer topped the team standings as well. Chapman won the 200 individual medley by nearly four seconds in 2:07.64 and the backstroke by 1.4 seconds in 57.76. Her 200 medley relay with teammates Edwina Jalet, Holly Pringle and Sophia Guo won by more than two seconds in 1:48.93, and her 400 freestyle relay with Amelia Weyhing, Autumn Bullinger and Vivian VanRenterghem won in 3:35.96, just under a second ahead of the field.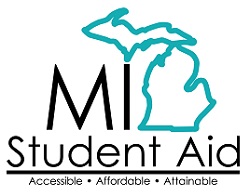 Second Half's "Performance of the Week" features are powered by MI Student Aid, a part of the Office of Postsecondary Financial Planning located within the Michigan Department of Treasury. MI Student Aid encourages students to pursue postsecondary education by providing access to student financial resources and information. MI Student Aid administers the state's 529 college savings programs (MET/MESP), as well as scholarship and grant programs that help make college Accessible, Affordable and Attainable for you. Connect with MI Student Aid at www.michigan.gov/mistudentaid and find more information on Facebook and Twitter @mistudentaid.
2021-22 Honorees
Sept. 23: Riley Hough, Hartland cross country - Report
Sept. 16: Josie Bloom, Pontiac Notre Dame Prep volleyball - Report
PHOTOS courtesy of the Ann Arbor Pioneer girls swimming & diving program.