Performance of the Week: Negaunee's Lilly Nelson
Lilly Nelson ♦ Negaunee
Tennis ♦ Senior
At her final Upper Peninsula Girls Tennis Finals, Nelson completed the final step in claiming her first flight championship, clinching the No. 1 singles title with a 6-1, 6-1 win over Ishpeming Westwood's Jillian Koski. Nelson had finished No. 1 singles runner-up in 2020, falling in a three-set championship match, and she made the No. 1 semifinals as a sophomore. She also was the No. 4 singles runner-up in 2018 and helped the Miners to team championships that season and in 2020.
Nelson lost only one set this fall in finishing 19-0 and also winning the Mid-Peninsula Conference championship at her flight. She was named Upper Peninsula Player of the Year and is a two-time all-stater. Nelson also plays basketball and softball and made the all-league second team in the Western Peninsula Athletic Conference on the diamond this past spring.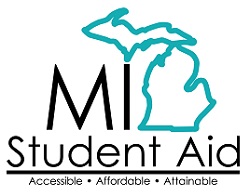 Second Half's "Performance of the Week" features are powered by MI Student Aid, a part of the Office of Postsecondary Financial Planning located within the Michigan Department of Treasury. MI Student Aid encourages students to pursue postsecondary education by providing access to student financial resources and information. MI Student Aid administers the state's 529 college savings programs (MET/MESP), as well as scholarship and grant programs that help make college Accessible, Affordable and Attainable for you. Connect with MI Student Aid at www.michigan.gov/mistudentaid and find more information on Facebook and Twitter @mistudentaid.
2021-22 Honorees
Sept. 30: Stella Chapman, Ann Arbor Pioneer swimming - Report
Sept. 23: Riley Hough, Hartland cross country - Report
Sept. 16: Josie Bloom, Pontiac Notre Dame Prep volleyball - Report
PHOTOS courtesy of the Nelson family.