SAC Sound-off: Live from Breslin
March 21, 2012
This week we introduce Portland St. Patrick junior Elle Lehman, who not only assisted with the MHSAA's Class D trophy presentation Saturday -- but also played against eventual champion Waterford Our Lady in Thursday's Semifinal at the Breslin Center.
Elle Lehman, Portland St. Patrick junior
Sports: Basketball and softball
Non-sports activities: Student council, National Honors Society
Favorite classes: World Literature. You have a chance to express your voice in different, creative ways.
Must-see TV: "Family Guy" or "That 70s Show"
One shining moment: My favorite high school sports highlight would have been in the 1999 Class D girls basketball state championship when there was a few seconds left and St. Pat threw the ball in and it bounced off of someone's foot, and then we scored!!
What's next: I am not sure what school, but I would like to study pre-medicine and play softball in college – then eventually possibly become an orthopedic surgeon.
My favorite part of game day is: ... hearing our fans cheer! I love the atmosphere when you are down on the court and everyone around you is yelling and cheering.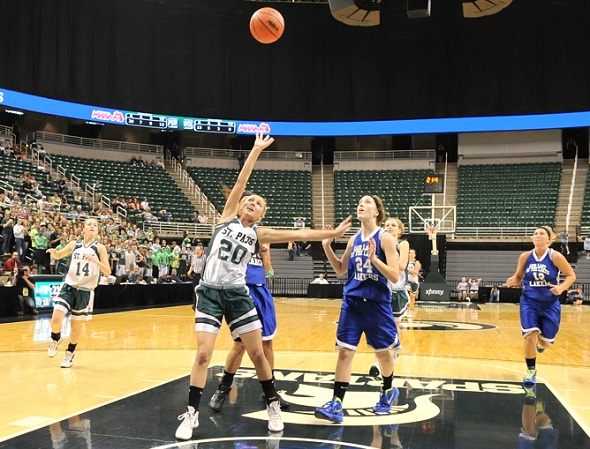 (Photo courtesy of Hockey Weekly Action Photos.)