Battle of the Fans IX: Vote Now
February 18, 2020
By Geoff Kimmerly
Second Half editor
This year's Battle of the Fans IX finalists have shown us over the last two weeks more than enough to prove they should be considered among Michigan's top high school student cheering sections.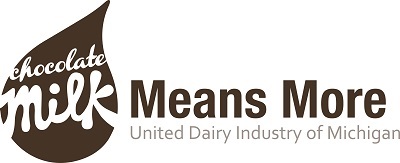 Now we're asking you over the next two days to help us determine which should be crowned as the state's best for 2019-20.  

Vote today through 4 p.m. Thursday on your favorite of these three (enrollments in parentheses) – Buchanan (435), Saginaw Heritage (1,515) or Zeeland East (943) – by liking, sharing and re-tweeting on the MHSAA's Facebook, Twitter and Instagram sites
But before you do, take a few minutes to watch all three videos from our visits and read the stories behind the sections by clicking the links below. 
The contest is sponsored by the MHSAA Student Advisory Council, which will have the final vote on the champion. SAC members will use all resources available to make their decision – including giving weight to the public social media vote. Votes will be valued proportionately to the size of the school receiving them (for example, one vote for Class B Buchanan will be worth more than one vote for Class A Zeeland East and Saginaw Heritage). 
The champion will be announced Friday on Second Half. All three finalists will be invited to Michigan State University's Breslin Center on March 27 for the Division 2 Boys Basketball Semifinals, and the winner will be presented with a championship banner at center court.  
And now, the finalists, in alphabetical order:
Buchanan
Read all about it: Have You Herd? Buchanan Tradition Lives On
---
Saginaw Heritage
Read all about it: Heritage's Hawk Nest Taking Charge
---
Zeeland East
Read all about it: Zeeland East's Coop Crazies Share the Love