Battle of the Fans V: Vote Now
February 16, 2016
By Geoff Kimmerly
Second Half editor
We've seen two Great Lakes, crisscrossed the Lower Peninsula and crossed Mackinac Bridge twice in search of Michigan's top high school student cheering section – and returned to tell (and show video) of the tales.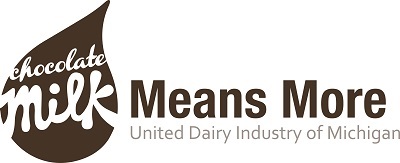 Now it's your turn to vote for your favorite of this season's Battle of the Fans V finalists. 
Vote today through 4 p.m. Thursday on your favorite of these five (enrollments in parentheses) – Charlotte (833), Munising (194), Muskegon Western Michigan Christian (294), Traverse City West (1,623) and Yale (722) – by liking, sharing and re-tweeting on the MHSAA's Facebook, Twitter and Instagram sites
But before you do, take a few minutes to watch all five videos and read the stories behind the sections by clicking the links below. 
The contest is sponsored by the MHSAA Student Advisory Council, which will have the final vote on the champion. SAC members will use all resources available to make their decision – including giving significant weight to the public social media vote. Votes will be valued proportionate to the size of the school receiving them (for example, one vote for Class D Munising will mean more than one vote for much larger Class A Traverse City West). 
The champion will be announced Friday on Second Half. Video of all five finalists will be shown on the main scoreboard during the Girls and Boys Basketball Finals in March at Michigan State's Breslin Student Events Center. All five finalists will be invited to Breslin on March 25 for the Class B Boys Basketball Semifinals, and the winner will be presented with a championship banner at center court.  
And now, the finalists, in alphabetical order:
---
Charlotte
Read all about it: Charlotte 'Flight Club' Shows It Can Soar
---
Munising
Read all about it: 'Stang Nation' Continues Tradition Of Support
---
Muskegon Western Michigan Christian
Read all about it: 'Green Machine' Gears Up For BOTF V
---
Traverse City West
Read all about it: 'Creatures' Remain Way Of Life At TC West
---
Yale
Read all about it: 'Reloaded' Yale Section Brings Noise Again