#BOTF V: Make Way for a New Champion
January 11, 2016
By Geoff Kimmerly
Second Half editor
The second-largest and arguably strongest pool of applicants in Battle of the Fans history made it especially hard for members of the MHSAA Student Advisory Council to pick only five finalists for this year's competition.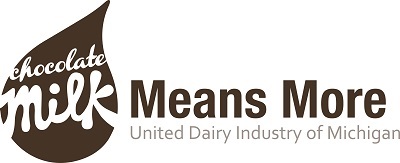 The result? A mix of past contenders and rising candidates that together guarantee there will be a first-time winner for the fifth time in the contest's five-year history.
Yale, a finalist in 2015, again is in the running and joined by Charlotte, Munising, Muskegon Western Michigan Christian and 2014 finalist Traverse City West. This year's pool of 22 applicants was the second-largest in Battle of the Fans history and largest since 2013.
Battle of the Fans V, organized by MHSAA staff and its 16-member Student Advisory Council, will reward the cheering section that best creates the positive and festive atmosphere made possible when students show enthusiasm, togetherness and sportsmanship while rooting for their team. MHSAA staff and Student Advisory Council members will visit all five finalists for home boys basketball games during the second half of this regular season, with coverage and video from those visits and the announcement of the winner all to be published on Second Half.
Schools were invited in December to submit short videos, via YouTube, of their cheering sections in action. The winner will be announced Feb. 19, and video of all five sections will be played on the Breslin Center HD scoreboard during the Finals in March. The champion and finalists also will be recognized during the Boys Semifinals on March 25.
This year's finalists include at least one school from each MHSAA Class – A, B, C and D – and 16 of 22 finalists received at least one top-five vote from a member of the Student Advisory Council.
"This was not only one of the largest, but top-to-bottom it's one of the strongest fields of applicants we've had during the five years of Battle of the Fans," said Andy Frushour, MHSAA director of brand management and advisor to the Student Advisory Council.  "It shows this program is growing. Schools know about it and look forward to taking part. And most importantly, the message is continuing to spread that students can have a blast rooting on their classmates in a positive way."
Video submissions included explanations on how each section met the following contest criteria: positive sportsmanship, student body participation, school spirit, originality of cheers, organization of the group, student section leadership and overall fun.
Click the links below to see the videos submitted by the finalists:
Charlotte - Munising - Muskegon Western Michigan Christian - Traverse City West - Yale
The winner will be selected by another Advisory Council vote based in part on activity on the MHSAA's social media sites. All social media postings regarding Battle of the Fans V should include the hashtag #BOTF. The MHSAA will post throughout the finalists tour on its Facebook, Twitter and Instagram sites and Snapchat feed.
Finalists will be visited for the following home basketball games:
Jan. 15: Armada at Yale
Jan. 23: Spring Lake at Muskegon Western Michigan Christian
Feb. 4: Traverse City Central at Traverse City West
Feb. 5: Eben Junction Superior Central at Munising
Feb. 12: Parma Western at Charlotte
Big Rapids, Detroit U-D Jesuit, Dowagiac, Tawas and Wayland, listed here in alphabetical order, rounded out the top 10 in the vote to select the finalists. Dowagiac was last year's champion, following Frankenmuth in 2012, Buchanan in 2013 and Beaverton in 2014. 
This year's applicants brought the total number of schools that have entered the contest at least once to 75, with Ann Arbor Gabriel Richard – a finalist in 2013 – the only school to apply all five years. Traverse City West has applied three times, Munising and Yale twice, and Charlotte and Western Michigan Christian were first-time entrants this year. There were 15 first-time applicants total, also including Big Rapids, Detroit U-D Jesuit, Fulton-Middleton, Holland, Imlay City, Manton, Norway, Pontiac Notre Dame Prep, Tawas, Utica Ford, Walled Lake Western, Wayland and Wyoming Godwin Heights. Saginaw Michigan Lutheran Seminary applied for the second time.
Click to view all applications on YouTube.
The contest is sponsored in part by the United Dairy Industry of Michigan, which promotes Michigan's locally-produced dairy products and nutrition education. 
Rules plus links to last year's coverage of the contest can be found on the BOTF page of the MHSAA site.
The Student Advisory Council is made up of eight seniors and eight juniors who each serve two-year terms. The Council acts as the voice of Michigan's student-athletes; it serves as a student sounding board for the MHSAA's Representative Council, assists in planning Sportsmanship Summits, Captains Clinics and other student leadership events; participates in a yearly focus group about the state of high schools sports for Michigan State University's Institute for the Study of Youth Sports and assists with medal ceremonies at MHSAA championship events.
PHOTOS: MHSAA Battle of the Fans finalists cheer on their teams, clockwise from top left: Buchanan, Dowagiac, Yale, St. Johns and Beaverton.