New Lothrop 'Nails' Down 1st Title
June 14, 2014
By Andy Sneddon
Special for Second Half
EAST LANSING – Beal City did something it hadn't done in a long time, relatively speaking.
New Lothrop did something for the first time, ever.
Junior Grant Steinborn struck out four and danced out of trouble on several occasions Saturday as New Lothrop won its first MHSAA baseball championship with a 5-0 win over Beal City in the Division 4 Final at McLane Baseball Stadium on the campus of Michigan State University.
Steinborn managed to escape trouble despite surrendering seven hits and walking two. He stranded eight Beal City runners, and three times the Aggies (36-4) left two on.
"He's a very durable pitcher," fourth-year New Lothrop coach Keith Villano said. "No question, his mechanics are sound. The No. 1 thing about Grant is he's a gamer, and there's no question in my mind that he was going to go out and throw strikes and let our defense take care of the work. We've got a good defensive team as well, and it just worked out."
Beal City, which lost in the 2013 Final to Grosse Pointe Woods University Liggett, 3-2 in eight innings, committed three errors.
"We did something we haven't done in three weeks – booted the ball all over the yard, and they capitalized on it," Beal City coach Brad Antcliff said. "Can't fault New Lothrop. They put the ball in play. They worked the pitch count.
"We had runners on, and we had some base-running errors. Just didn't get the big hit when we needed it. They'd get a bleeder in; we'd hit a bunch right at them. It was like the baseball gods were not with us today."
New Lothrop got two hits apiece from Brodie Bennett and Quentin Taylor. Bennett's two-out single in the second inning broke a scoreless tie. 
The Hornets (34-6) extended their lead to 4-0 with a three-run fourth inning, during which they got RBI singles from Kyle Chappelle and Steven Garza and a run-scoring double from Taylor. Jake VanCleve drove in New Lothrop's final run with a two-out single in the seventh.
"It's our first (MHSAA title) for baseball, and it's a great feeling," Steinborn said. "We (used) our coach's philosophy, which is throw strikes, put the ball in play, and play defense. Brought home a banner, and a ring. That's a great feeling."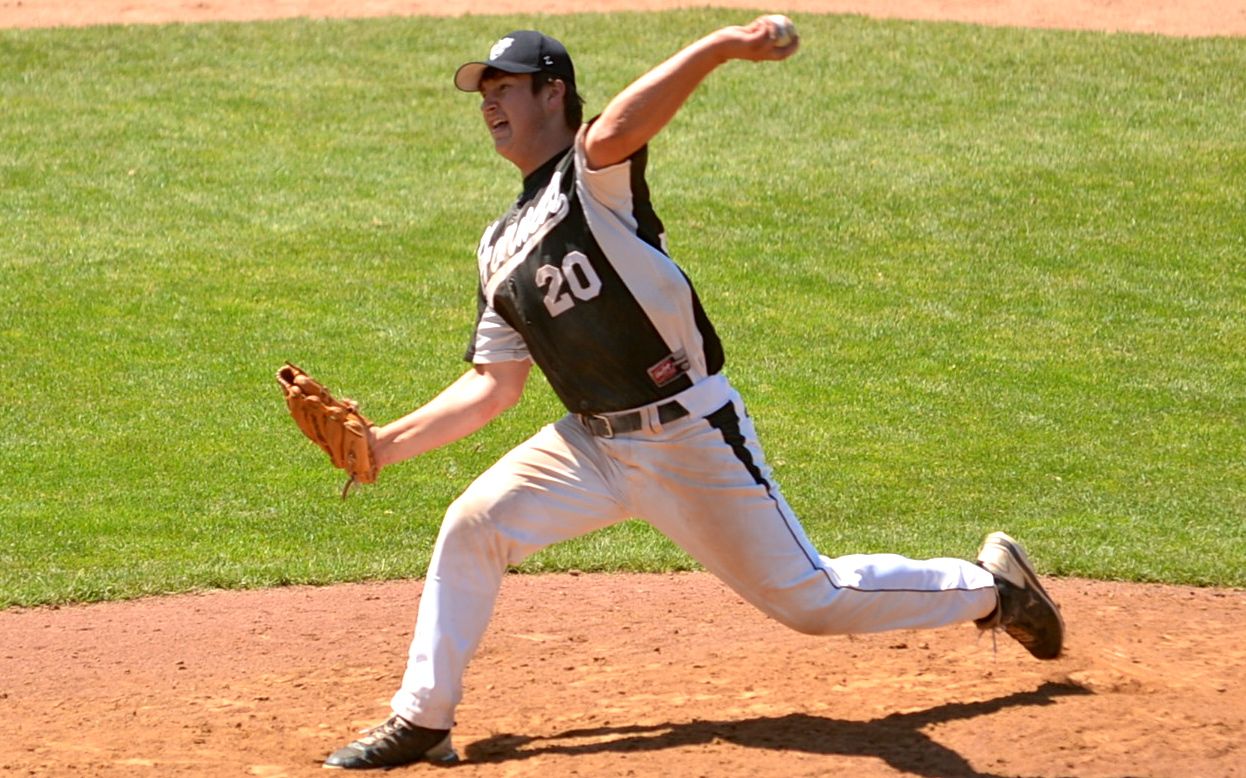 Villano said he had an inkling the 2014 season could be special after the Hornets went to the Quarterfinals in 2012 and Semifinals a year ago.
"I had a great feeling coming into this year," he said. "It was a very difficult journey coming through the tournament. We had to go through a lot of tough teams, but these guys are tough. 
"And I told them earlier, I said 'Chew on some nails today.' And they went out there and they were gritty. They're a gritty team, and they're going to go out there and they're going to fight. And they don't give up. They don't let the little things bother them. They just keep going, they pick each other up and that usually translates into wins."
Kurt Gross allowed one run on two hits over two innings pitched in taking the loss. Antcliff removed him after Gross hit Steven Garza leading off the third inning, replacing his starter with standout Ty Rollin. Rollin had earned the Semifinal win with four innings of two-hit pitching as Beal City's defeated Kalamazoo Christian 11-1 on Friday. 
Rollin allowed four runs on eight hits in the Final. He struck out five and walked two.
"We wanted Kurt to give us as much as he could, and he threw very well and I just went with my gut and said 'Let's get Ty in and see what happens,'" Antcliff said. "It was a tough call, and I had to make it.
"Baseball's a funny game. We played well; we didn't play great. And you have to come down here and play great. You can't walk people. You can't hit people. When you get the opportunity to score, you have to score. New Lothrop did that, and we didn't." 
PHOTOS: (Top) New Lothrop players celebrate their first MHSAA baseball championship. (Middle) Hornets junior Grant Steinborn threw a shutout and struck out four Saturday.