Strong Start Sends Tower Rising Again
January 17, 2019
By Geoff Kimmerly
Second Half editor
Wrestling Team Districts are in three weeks. Two weeks later, Michigan's best teams will converge for the Finals at Kalamazoo's Wings Stadium.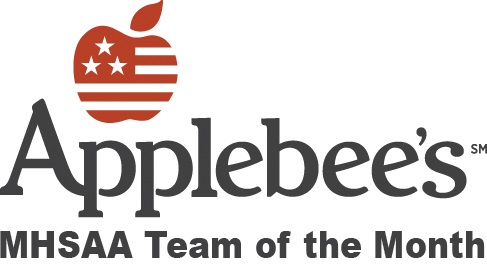 Teams at the elite level like Warren Woods-Tower point to those championship opportunities all season. And the Titans – Division 2 semifinalists last year, runners-up in 2017 – are aiming to shine that final weekend again, and after a start both promising and historic.
Tower – the MHSAA/Applebee's Team of the Month for December – won the 45th Macomb County Invitational on Dec. 22, the Titans' first victory at the prestigious event since 1985.
They bested a field that included current Division 1 No. 10 Macomb Dakota and Division 3 No. 5 Algonac, which followed in second and third, respectively. Tower is ranked No. 4 in Division 2 this week.
"It wasn't that we won it; it was the fashion that we won it in," Tower coach Greg Mayer said while looking back this week. "We had some guys who had great performances. We had some guys who were unseeded who placed. We had a couple kids upset some kids – pretty much everybody outwrestled where they were seeded.
"It took everybody. The margin of victory was so slim. … It's nice to see that some of those other guys, their efforts paid off and they contributed. It gives some kids confidence in their training efforts. They can believe in that because they've got results to stand behind them."
Tower edged Dakota by 2.5 points at the County tournament after finishing second to Dakota in both 2017 and 2016.
Along the way this time, senior Chaise Mayer – Greg's nephew – became the fourth four-time County champion, winning the 130-pound weight class. Freshman Omari Embree won the 160-pound class, while sophomore Joey Haynes (119) and senior David Stepanian (135) were runners-up.
The County tournament success followed a notable run earlier in December at Tower's Titan Duals, where the team fell to Oxford and Goodrich but defeated Eaton Rapids and Richmond. Oxford is No. 7 in Division 1 this week and Goodrich is No. 3 in Division 2, while Eaton Rapids is No. 2 in Division 2 and Richmond is No. 2 in Division 3.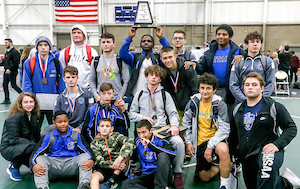 The Titans headed into this week 6-3 in duals and coming off a runner-up finish at their Saturday Clash of Champions, where they finished second to Division 1 No. 9 Holt.
A number of Titans are shining through the first half of the season, with records especially impressive considering the teams Tower has faced over the last seven weeks. Chaise Mayer, a two-time Finals runner-up and third-place finisher a year ago, is 21-3, as is Haynes and senior Joel Radvansky (285 pounds this winter and last season's Finals runner-up at 215). Freshman Josh Howey (23-6, 112 pounds), sophomore Gavin Shoobridge (22-6, 119) and senior CJ Shier (20-5, 215) are all over 20 wins, with Embree (18-3) approaching.
The tests will continue, and immediately. Hudson's Super 16 tournament is Saturday, and next Thursday's dual against Macomb Dakota likely will end up determining the champion of the Macomb Area Conference Red this winter.
Then comes the MHSAA Tournament, and all of Division 2's quest to unseat five-time reigning champion Lowell. Tower, seeking its first Finals championship in wrestling, is doing its work now to be ready for an opportunity to show this season's first month was a precursor for the last.
"We're still a work in progress. We still have a lot of room for improvement. We're still chasing," Greg Mayer said. "We're not the frontrunners. That still belongs to Lowell, and I think everybody else is chasing them.
"I think we can compete with anybody in the state. As long as we continue to improve, I think we'll be OK."
Past Teams of the Month, 2018-19
November: Rochester Adams girls swimming & diving – Read
October: Leland boys soccer – Read
September: Pickford football – Read
August: Northville girls golf – Read 
PHOTOS: (Top) Warren Woods-Tower's David Stepanian, left, prepares to lock up with an opponent during the Macomb County Invitational. (Middle) The Titans raise the County championship trophy, their first since 1985. (Photos courtesy of C&G Newspapers.)