This Week In High School Sports: 11/3/21
This edition highlights Second Half's weekly "Title IX at 50" celebrations, awards Game Balls to high achievers in soccer, girls and boys cross country, and football; presents a "you make the call" scenario in football and outlines championship broadcasts for sports finishing up the fall season.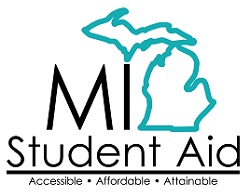 The 5-minute program each week includes feature stories from around the state from the MHSAA's Second Half or network affiliates, along with "Be The Referee," a 60-second look at the fine art of officiating.
"This Week in High School Sports" is powered by MI Student Aid, a part of the Office of Postsecondary Financial Planning located within the Michigan Department of Treasury.
Listen to this week's show by Clicking Here.
Previous editions
Oct. 27: Upper Peninsula Cross Country Finals review, soccer/volleyball playoff update – Listen
Oct. 20: Lower Peninsula Girls Golf & Boys Tennis Finals review – Listen
Oct. 13: Middle school/junior high cross country Regionals, football playoff selection – Listen
Oct. 6: Upper Peninsula girls tennis champions, football broadcast update – Listen
Sept. 29: Girls swimming & diving "Meet of Champions," Schoolcraft's star kicker – Listen
Sept. 22: Spartan Invitational "elite" races, John U. Bacon's "Let Them Lead" – Listen
Sept. 15: Volleyball powers face off, Tiger Teusink's tennis legacy – Listen
Sept. 8: Fall sports rules changes, Adrian Lenawee Christian inspiration – Listen
Sept. 1: Boys soccer seeding process, Beaver Island athletics – Listen
Aug. 25: Return of Fall sports, "enhanced strength-of-schedule" football playoff format – Listen