Chartered flights and overnight stays for all away games are part of the normal routine for one northern Michigan high school's student-athletes.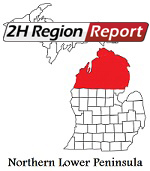 Opportunities to make lots of new friends always come with the games too.
That's the norm for Beaver Island athletes representing the Lakers in soccer, volleyball and basketball while competing in the Northern Lights League.
"We fly everywhere, and it is awesome," says second-year soccer coach Bryan Doughman. "I thoroughly enjoy the travel.
"The biggest challenge is the kids forgetting something, and I am ultimately responsible for 'How am I going to fix this?'"
Beaver Island is the largest island in Lake Michigan, northwest of Charlevoix in the Lower Peninsula and southeast of Manistique in the U.P. The island is home to 600 year-round residents, with 60 students kindergarten through 12th grade, including 17 in grades 9-12 this school year.
Doughman manages a restaurant on the Island. He is a native of Cincinnati. Coaching the co-ed soccer team has permitted him to make his first trips to the Upper Peninsula and Mackinac Island.
But social aspects provide the most benefit for the student-athletes. The Islanders will make their first trip of the season Sept. 15 to Concord Academy Boyne. As they do at home, the Islanders will play a game Friday afternoon and Saturday morning. The overnight experience is provided by the home school.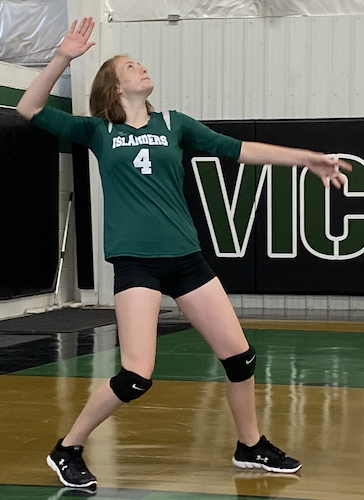 "The kids will be seeing and meeting new friends," Doughman noted. That's what they ultimately look forward to … socially with different people.
"We all know the situation of going to work where you interact with the same people over and over again and can't wait to meet new people," he continued.  "That's what they kinda go through their whole lives."
Beaver Island's girls volleyball team opened its season Aug. 27 with a pair of losses at Maplewood Baptist in Kinross, located in the eastern Upper Peninsula.
The soccer and volleyball teams will open their home seasons Sept. 10 and 11, hosting Hannahville Nah Tah Wahsh, another U.P. opponent.
"The island community enjoys being able to come and cheer on the island teams," noted second-year volleyball coach Bridget Martin.
The boys and girls basketball teams will go through their seasons this winter similarly. Athletics and social opportunities are a source of satisfaction for Kerry Smith, Beaver Island's athletic director. She grew up on the Island and competed for the Islanders.
"The best part of being an AD on an island is the great deal of satisfaction I get from watching our kids be able to connect with other kids their age and play a sport and have a great time doing it," Smith said.  "The kids here know what a privilege it is to be able to have a sports program, and they show their appreciation through their outstanding sportsmanship – and that makes me beam with pride!"
Dianna Behl, Beaver Island's language arts teacher, will take over the girls basketball team this winter. She has served as the school's Nordic ski club advisor the past four years and has practiced with the basketball team frequently. She was a three-year letter winner at Charlevoix High School.
She's expects her team to benefit from players taking part in fall sports.
"I am very excited for our season because many of the players are participating in soccer and volleyball, so they should be in great shape for basketball season," she said.  "I hope to build on their solid base."
Dan Burton will be entering his seventh season as the varsity boys basketball coach. He's also developing an elementary basketball program and guiding the middle schoolers. He expects to have a middle schooler or two join the high school team to fill out the roster this winter.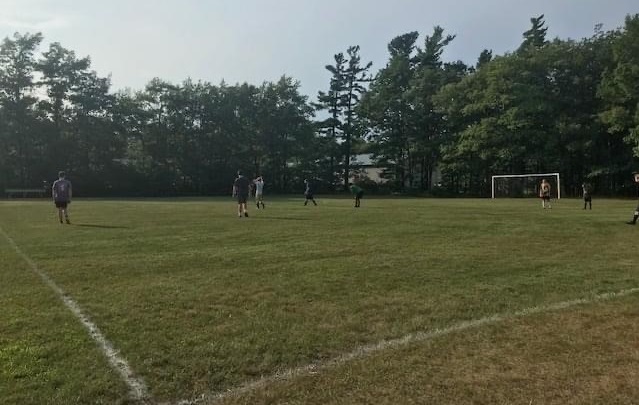 "The best part of coaching is getting these the students an outlet for sports," said Burton, a business owner on the island.  "Otherwise, there's nothing much else to do in a small town like this. 
"Keeping a sports program is the most important thing."
The soccer team also is relying on middle schoolers as it attempts to find enough players to compete.  The co-ed roster is dominated by girls, and the Islanders have only two seniors and one junior on the squad.
"I just hope we can improve a lot on our basics this year," Doughman said. "I hope to just have fun. The biggest challenge is they're all first and second-year players, except for a handful."
Weather is the most difficult challenge of being an island-based sports team, the coaches acknowledged. 
"The greatest challenge of coaching an island team is Mother Nature," Behl said. "The girls practice hard for days and then at the last minute bad weather comes in and the planes aren't flying us out, or our competition in, for the games.
"It is heartbreaking and happens every season," she continued. "Nonetheless, I am so impressed with how well the girls handle it. It is a life lesson in flexibility, and they are pros."
Because of those frequent weather changes, spotting the athletic director in the school hallways often is a bad sign.
"The weather is a major frustration and always a factor for us," Smith said. "On game day, I try not to  show my face down in the high school wing because the kids always think I am coming to deliver bad news."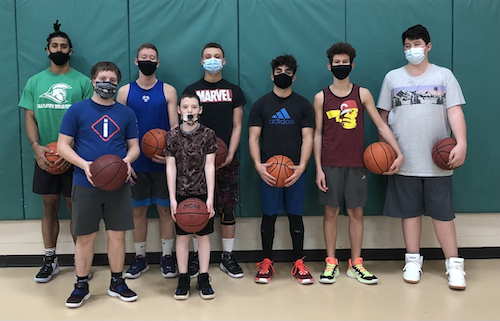 The school often chooses which teams will go on to MHSAA postseason play based on their success in the league. Beaver Island sent its boys basketball team to Districts last season.
The last Beaver Island team to move past the first round of Districts was the volleyball team in 2013. The Islanders beat Mackinaw City and went on to play Engadine before seeing their season come to an end. The school's best-ever tournament run was by the soccer team in 2005.
"They were District winners; this was the farthest any team has ever gone," Smith recalled. "It was a huge celebration. The team was greeted by the fire trucks, parents and pretty much the whole community when they flew home that day."
Beaver Island anticipates sending the boys basketball team to Districts again this year, and possibly the girls basketball team as well. 
Mackinac Island is the Islanders' favorite place to travel, according to coaches' consensus. That's the host for the volleyball and soccer Northern Lights Conference tournaments.
"One of our favorites would have to be Mackinac Island because the girls enjoy flying to another island, riding in the horse drawn carriage and the rare treat of getting to go to a Starbucks," she said.
Mackinac Island will host conference tournaments for soccer Oct. 16 and volleyball Oct. 23.

Tom Spencer is a longtime MHSAA-registered basketball and soccer official, and former softball and baseball official, and he also has coached in the northern Lower Peninsula area. He previously has written for the Saginaw News, Bay County Sports Page and Midland Daily News. He can be reached at tomspencer@chartermi.net with story ideas for Manistee, Wexford, Missaukee, Roscommon, Ogemaw, Iosco, Alcona, Oscoda, Crawford, Kalkaska, Grand Traverse, Benzie, Leelanau, Antrim, Otsego, Montmorency, Alpena, Presque Isle, Cheboygan, Charlevoix and Emmet counties.
PHOTOS: (Top) Beaver Island's Ella Moon passes during a volleyball match this fall. (2) Olga Burton winds up to serve. (3) Beaver Island plays its lone home soccer game during the 2020 season. (4) The Beaver Island boys basketball team participated in District play this past winter. (Photos courtesy of the Beaver Island athletic department.)