Top PGA Pro Finish Latest Greatest Highlight as Cook Continues Climb
July 19, 2021
GRAND RAPIDS – Ben Cook grew up rooting for PGA Tour star Phil Mickelson.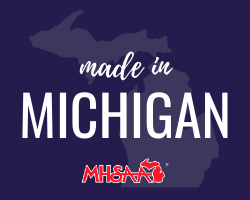 This past May 23, the former Grand Rapids South Christian High School standout received the thrill of a lifetime when he posed for pictures beside his childhood idol following the PGA Championship.
Cook, 27, was the low PGA Professional, while Mickelson became the oldest golfer to win a major after a two-stroke win at the Kiawah Island Golf Resort in South Carolina.
"I've always been a big Phil fan, my whole life growing up," the 27-year-old Caledonia resident said. "And then it just happened to be him that won and I got to stand next to him, which was very special.
 "I was like, I'm totally part of history right now and this is crazy. The oldest guy to ever win a major, and it being Phil. It was really cool."
Cook earned the Crystal Ball as the low PGA Professional after finishing the tournament in a tie for 44th at +4. 
He made the cut for the first time in his third appearance at the PGA Championship.
"I definitely can tell that playing on the weekend is a lot different than watching on the weekend from years past," Cook said. "Once I made the cut, it felt like a huge weight lifted, and at that point I was like I have to go after every pin and try to make as many birdies as I can."
Cook played with Webb Simpson in both weekend rounds and shot a 3-under 69 on Saturday.
"Overall, I played really good," Cook said. "I was under par on the weekend, so I was happy about that."
Cook turned some heads with his performance and received unwavering support from family, friends and the West Michigan community.
"It was quite the experience," Cook said. "The support I got, and all the random text messages and people who came to the event. Just so many people wishing me good luck and prayers. It was overwhelming.
"I would get done with a round and have 100 text messages and almost 200 messages on Instagram. All these people saying, 'good job' and 'we're thinking about you,' it was quite the feeling and very cool for sure."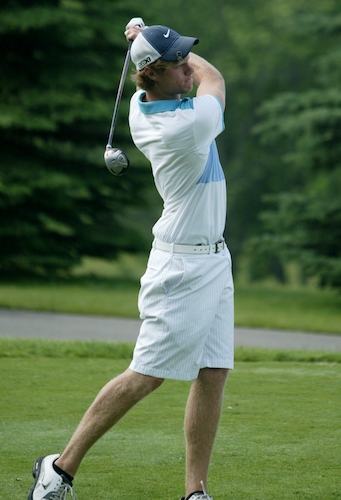 Cook was one of the state's top high school golfers under late coach Rod VanDyke, who died in 2014. As a junior, he helped the Sailors to a runner-up finish at the 2011 MHSAA Lower Peninsula Division 3 Final with a 10th-place individual performance.
South Christian finished among the top 10 again Cook's senior year, this time in Division 2, as he placed sixth individually.
"I had a very influential and memorable golf coach in Rod VanDyke," Cook said. "He made everything super light and was always hilarious."
Cook played collegiately at Ferris State University and led the Bulldogs to the Division II National Quarterfinals his senior year. He was a two-time Player of the Year in the Great Lakes Intercollegiate Athletic Conference and twice earned All-America recognition.
"I just wanted to make the lineup as a freshman and travel, and I was really fortunate to play really well in qualifying," Cook said. "That allowed me to play in every match that I was eligible to play in, and I never missed an event through my five years there.
"It was amazing to travel around the country and play in golf tournaments. The friends that I made playing golf at Ferris I still hang out with today. They are like my closest buddies."
Cook graduated with a professional golf management degree, which granted him the opportunity to play in PGA sectional tournaments. 
He played in his first PGA Championship in 2019 at Bethpage Black and missed the cut by three shots. 
"After my senior year I knew I was going to try and play professionally," Cook said. "I got a job that allowed me to work on my game and play as much as I can while still working to play the bills."
Cook has four professional victories on his resume, including the 2020 Michigan PGA Championship.
He is currently the director of instruction at Yankee Springs Golf Course in Wayland. 
"Teaching and coaching is a lot of fun," Cook said. "Just being able to help people get better and seeing how excited they get when they finally start to get it and they hit it good. That's what makes it fun for me, and I get the whole spectrum.
"I teach kids who are 5 to parents who are over 70. From the college player to the beginner. I get a variety, and that makes it fun and keeps you on your toes."
Cook has status on the Latin America tour, and is currently 20th on that points list. He travels to Mexico next week, and will lock up a Korn Ferry Tour card with a win or runner-up finish. The Korn Ferry Tour is the developmental tour that feeds into the PGA Tour.
He intends to head to PGA Qualifying School in the fall if he doesn't get a card.
2020-21 Made in Michigan
July 16: TC West Standout Renews Ties to Titans, Cheers Past Teammates' Gold Pursuit - Read
July 8: Caro Champs Find Common Ground Again as Mental Health Providers - Read
June 28: Michigan's Minor Leaguers Making Up for Lost Season - Read
PHOTOS: (Top) Grand Rapids' Ben Cook reads a putt during the 2020 Michigan PGA Professional Championship, which he won. (Middle) Cook watches one of his drives at Katke Golf Course during the 2012 LP Division 2 Final. (Top photo by Greg Johnson/Michigan PGA. Middle photo by High School Sports Scene.)