Performance of the Week: Ann Arbor Skyline's Harper Murray
Harper Murray ♦ Junior
Ann Arbor Skyline ♦ Volleyball
The 6-foot-2 outside hitter has led her high school program to its best postseason finishes all-time over the last three seasons and helped her country to fame on the international court as well this fall. Murray's first three seasons on Skyline's varsity have coincided with the program's first three Regional titles in volleyball, including the Eagles' championship triumph Thursday as she had 26 kills and 20 digs in her team's five-set win over Brighton. Skyline (53-3-2) advanced to play Northville in one of tonight's Division 1 Quarterfinals. Murray also was among her team's leading hitters as a freshman in 2019 as Skyline reached the Division 1 Semifinals – her older sister Kendall, now playing at Michigan, was a Miss Volleyball Award candidate that fall – and the Eagles just missed returning to the Semifinals last season with a five-set Quarterfinal loss.
An all-state first-team selection last season and third-teamer as a freshman, Murray is widely-regarded as one of the nation's top juniors. Despite spending two weeks this season playing with USA Volleyball's under-18 national team – she helped it to bronze at the FIVB World Championships in Mexico – Murray has totaled 583 kills over 108 games this fall with a .560 kill percentage and .451 hitting percentage, and she also has 77 aces. She has committed to sign with national power Nebraska, which is ranked No. 11 this week by the American Volleyball Coaches Association and won the most recent of its five Division I championships in 2017.
Follow the MHSAA on TikTok.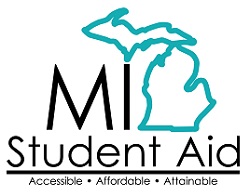 Second Half's "Performance of the Week" features are powered by MI Student Aid, a part of the Office of Postsecondary Financial Planning located within the Michigan Department of Treasury. MI Student Aid encourages students to pursue postsecondary education by providing access to student financial resources and information. MI Student Aid administers the state's 529 college savings programs (MET/MESP), as well as scholarship and grant programs that help make college Accessible, Affordable and Attainable for you. Connect with MI Student Aid at www.michigan.gov/mistudentaid and find more information on Facebook and Twitter @mistudentaid.
2021-22 Honorees
Nov. 11: Abby VanderKooi, Muskegon Western Michigan Christian - Report
Nov. 4: Arianne Olson, Holland West Ottawa cross country - Report
Oct. 28: Jack Guggemos, Okemos soccer - Report
Oct. 21: Sachiv Kumar, Northville tennis - Report
Oct. 14: Kate Brody, Grand Blanc golf - Report
Oct. 7: Lilly Nelson, Negaunee tennis - Report
Sept. 30: Stella Chapman, Ann Arbor Pioneer swimming - Report
Sept. 23: Riley Hough, Hartland cross country - Report
Sept. 16: Josie Bloom, Pontiac Notre Dame Prep volleyball - Report
PHOTOS courtesy of Terry Jacoby/We Love Ann Arbor (top) and the Skyline volleyball program.